Creating Opportunities
Since 2003
Mina Alsalam Co., work as a local agent for most of famous shipyard in the world and grown to be the one of the leading recruiting & manning companies in Iraq. The essential part that makes Mina Alsalam outstanding is our qualified staff in diverse services.
We value our clients needs more than anything if you are considering getting to the Iraqi market, we can help you with that.
​
Updated with any new project from the Iraq Government .
Handling all document necessary during negotiating the contract between the ship yard and owner.
Giving a weekly report for the client on the progress of the project by one of the engineers of our team.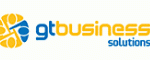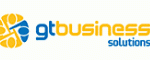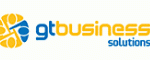 To solve our greatest challenges we need a 21st century update to scholarly communication. Our mission is to efficiently publish the world's knowledge. We do this through Internet-scale innovation and Open Access licensing to save your time, your money, and to maximize recognition of your contributions. We aim to drive the costs of publishing down for the academic community, while improving the overall publishing experience, and providing authors with a publication venue suitable for the 21st Century.
Inquiries
For any inquiries, questions or commendations, please fill out the following form
Contact Us